Accepting Myself.
How to help young people feel worthwhile no matter what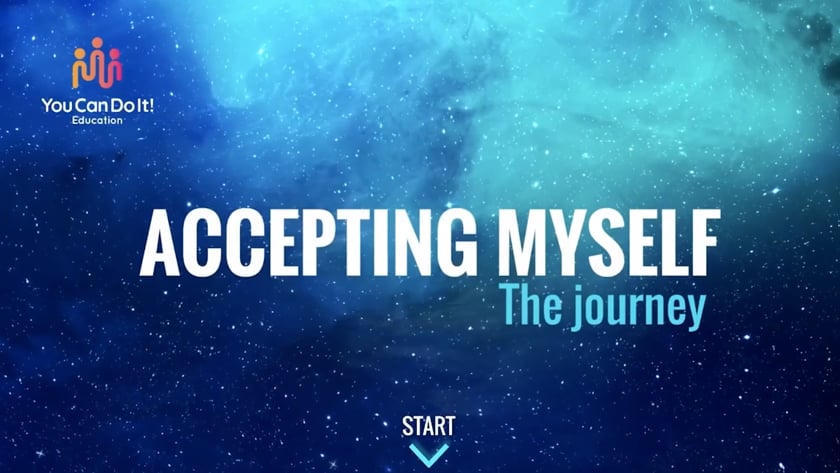 Preview this resource and discover why Self-Acceptance needs to be an essential part of every school's wellbeing program.
Preview access request form
Complete the form below and we will send you FULL PREVIEW access to the elearning program.
3-PART STUDENT-DRECTED ELEARNING PROGRAM
Suitable for ages 9 to 16+
When purchasing the Accepting Myself program for your students you receive access to:
BENEFITS OF THIS PROGRAM FOR STUDENTS
As a result of participating in the program, students will demonstrate a developing capacity for changing self-criticism (taking things personally) to self-acceptance. Additional positive outcomes include greater: self-awareness, self-management, self-worth, independence, confidence and resilience.